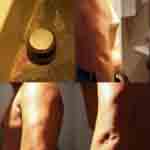 Hotel Complaint Examples
Hello,
I've just returned from a short trip to London, and was bitten by bed bugs
at a hotel in Paddington.
About 80 bed bug bites on my hands and arm that are getting worse day by day.
I'm asking for refunding of the nights, the doctor and chemistry fees at the very least!
Thanks
PS : you can see the damage from photographs of my bed bug bites by clicking on the image above.
————–
My Letter to the hotel:
From: Fredric
To: manager
Subject: Prosecuting Hotel for Insanitary

Mr Manager,

I stayed 4 nights at your Hotel in paddington and I went through a very bad experience of your Hotel.

I have been bitten by several insects (flea, ticks) during the two first night, and asked to the desk to change room for our last night.

I got more than 80 bites on my arms, neck, and some over my face, which are getting worse day after day.

I'm going to the doctor tomorrow in order to identify the exact nature of my sickness, and can't go to work no more because of the itch, and as the result of the lack of hygiene from your hotel.

I inform you that I'm going to complain officially by a lawyer in order to prosecute your Hotel.

The cheap offer means really unhealthy, insalubrious, insanitary, unhygienic place to stay in London. It's a shame and I am really shocked about this.

For further information, here are some photographs taken inside your Hotel (see photo above) :
Here is the response from the General Manager at the Hotel:
De : Hotel (Manager)
: Frrdric
Objet : Re: Prosecuting Hotel for Insanitary

Dear Fredric COMBES,

I would like to take this opportunity to acknowledge your email.

We have called an independent company to come and investigate this further and within next 24 hours I will come back to you with the result of the investigation.

In the mean time I would just like to confirm with you that you had problem and once again I apologies for any inconvenience incurred.

Regards,

General Manager
By Anonymous:
Just experienced bed bugs at a hotel near the Chicago O'Hare Airport for the first time in my life. There were adult and babie bed bug skins all over the bed next to mine. There were fecal spots on the bed skirt near the headboard. They were crawling on the wall. They were everywhere and every size … except for full adult bugs. (I did some research as soon as I got into my new room.)
I'm so glad that I did not go to bed early and that I was up to see them come out. I'm sure they would have made it over to my bed to feast. I switched rooms and the hotel offered to reduce my room rate from $189 to $119. They ended up reducing it to $99 (for now.) They did call housekeeping and maintenance to come up to the infested room. Let's hope they are thorough in their extermination of these little blood suckers!
Update:
Hotel management called the next morning. They apologized for my experience and they were very sympathetic with what I must have gone through trying to sleep that night.
The hotel ended up waving my room and internet fee for my stay. The gave me a voucher for free breakfast. And, they gave me a gift certificate good for one night's stay and breakfast.
Given the situation, I feel better about how they handled me as a customer, but the experience still creeps me out. They assured me that they cleared the room (mattress) and all and that they would fully exterminate the room.
This is how a hotel should respond to a complaint about bed bugs.