Discover
Sensei Lanai, A Four Seasons Resort

Deep in the heart of the Pacific, an all-inclusive wellness retreat unlike any other awaits you on Hawaii's most exclusive island. Surrounded by lush foliage, pine-covered mountains and fresh tropical breezes, we welcome you on a journey to wellbeing.

LES CHALETS DU MONT D'ARBOIS, MEGÈVE, A FOUR SEASONS HOTEL

At the foot of the Mont d'Arbois slopes – just a short distance from the ski lifts – our winter-only retreat offers classic Alpine charm. A new sister property to Four Seasons Hotel Megève.

Four Seasons Hotel Tokyo at Otemachi

Combining the excitement and enterprise of Japan's capital with the intrigue of its history and culture, Four Seasons Hotel Tokyo at Otemachi is where the city's eminent business district and the tranquil gardens of the Imperial Palace meet.

Four Seasons Hotel Madrid

Our first hotel in Spain, the highly anticipated Four Seasons Hotel Madrid redefines elegance, sophistication and urban luxury in the heart of the Spanish capital.

FOUR SEASONS HOTEL BANGKOK AT CHAO PHRAYA RIVER – OPENING 2020

Overlooking the Chao Phraya River, Four Seasons Hotel Bangkok is an urban sanctuary in the heart of Thailand's energetic capital.

FOUR SEASONS HOTEL SAN FRANCISCO AT EMBARCADERO – OPENING LATE 2020

Introducing our second Four Seasons hotel in San Francisco, located in the Financial District at 345 California Center – steps from Union Square and SoMa. Enjoy unparalleled views of the city and Bay.

Four Seasons Resort and Residences Napa Valley – Opening Late 2020

Set among the rolling hills of the Napa Valley, with its Cabernet Sauvignon vineyard and onsite winery, this unique resort will capture the imagination of even the most seasoned wine aficionado.

Four Seasons Hotel New Orleans – Opening Early 2021

Bringing renewed glamour to the heart of this dynamic city, Four Seasons Hotel New Orleans is transforming a 33-storey landmark at the foot of Canal Street on the Mississippi waterfront.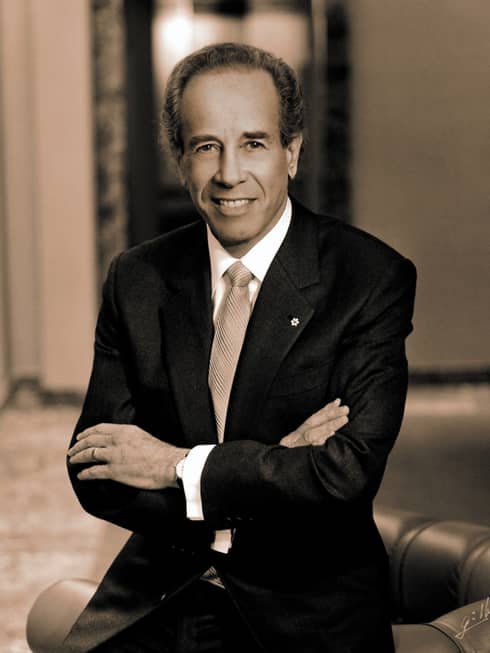 The reason for our success is no secret. It's the Golden Rule – the simple idea that we should treat others the way we would want to be treated.

Founder and Chairman
Reservations
EnglishEspañol简体中文عربي日本語РусскийPortuguês (Brasil)한국어FrançaisDeutsch中文(繁體)Português (Portugal)ItalianoTürkçe
©Four Seasons Hotels Limited 1997-2020. All Rights Reserved.