Nicole Villalpando and Adrianna Rodriguez, USA TODAY Network Published 8:36 a.m. ET March 20, 2020 | Updated 9:19 a.m. ET March 20, 2020
CLOSE
As flu season comes to an end and allergy season starts to heat up, there may be concerns about symptoms that mimic the new coronavirus COVID-19. Wochit
CONNECTEMAILMORE
It's allergy season and we haven't exactly cleared flu season yet, but that hasn't stopped the new coronavirus from spreading throughout the nation and creating a new normal for Americans who are now stuck at home.  
Symptoms of the coronavirus include a fever, dry cough and shortness of breath, but those symptoms closely resemble other illnesses, as well. So, how do you know if you have coronavirus or something else?
Dr. Maria Granzotti, chief medical officer at Ascension Texas, breaks down the differences between allergies, cold, strep, flu and COVID-19 to put your mind more at ease before going to the doctor. 
Allergies
Runny nose
Sneezing
Red, swollen eyes
Itchy eyes
Itchy nose
Tickle in the throat
Rarely a fever
Cold
Runny nose
Sneezing
Sore throat
Aches and pains
Mild dry cough
Rarely a fever
CLOSE
An epidemiologist answers the biggest questions she's getting about coronavirus. Wochit
Strep
Sore throat
Painful swallowing
Fever
Flu
Fever is common
Dry cough
Quick onset
Headache
Sore throat
Fatigue
Sometimes a runny nose
Sometimes diarrhea
New coronavirus, COVID-19
Shortness of breath
Fever (above 100 degrees)
Dry cough
Gradual onset (two to 14 days after onset)
Sometimes headache
Sometimes aches and pains
Mild sneezing
Sometimes fatigue, but it's not predominate like the flu
Diarrhea is rare
Artists Jack Schwab, and Debbie Wilger, wear their masks July 14, 2020, inside the Missouri Artists on Main store in downtown St. Charles, Mo. Schwab, 60, who makes silver jewelry, and Wilger, 63, a painter, are concerned about the uptick in coronavirus cases in St. Charles County, and say most customers in the store abide by their facial covering policy, but a few have left in anger because of it. Jim Salter, AP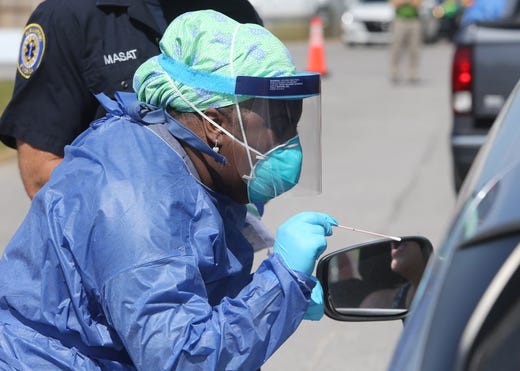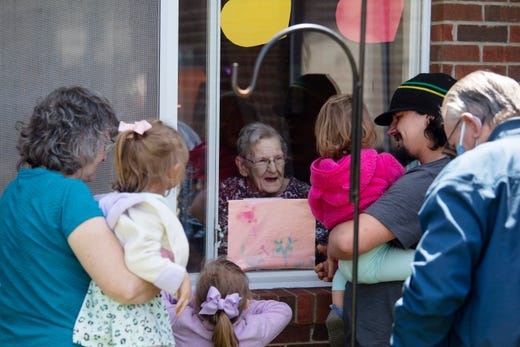 Alice Mayes, 92, is visited by her family at Signature HealthCARE on May 6, 2020 in NewBurgh, Ind. The family, from left, Onya Rhoades, Lexi Rhoads, 3, Dylan Rhoades, 5, Kaitlyn Helmbrecht, 2, James Helmbrecht and Del Mayes were separated by a window glass on May 6, 2020 in Newburgh, Ind. The 92-year-old is a COVID-19 survivor. Denny Simmons, Evansville Courier & Press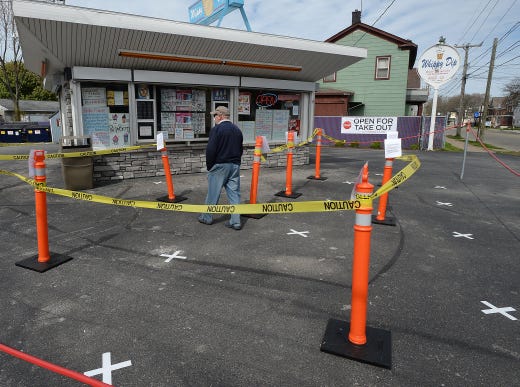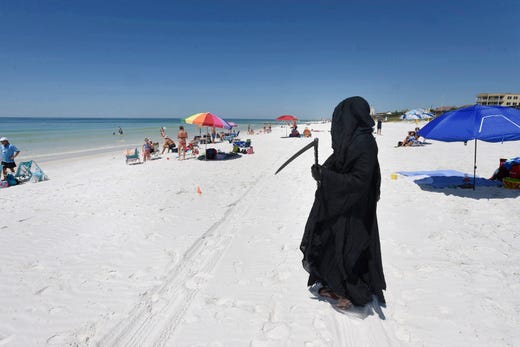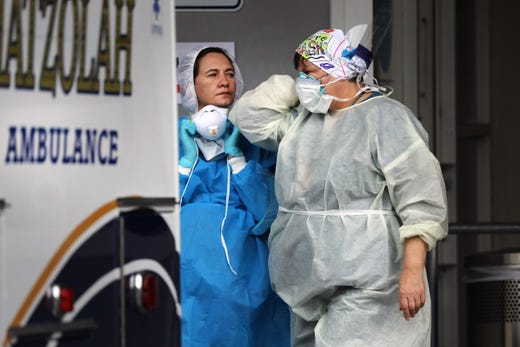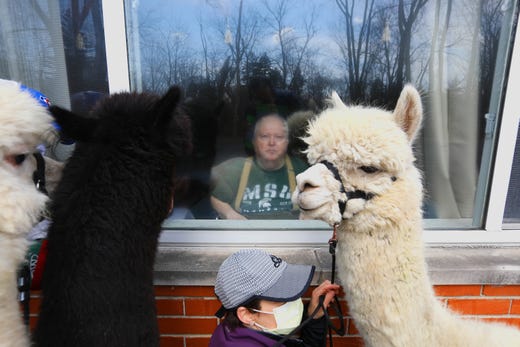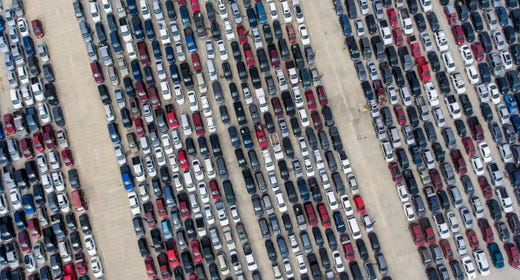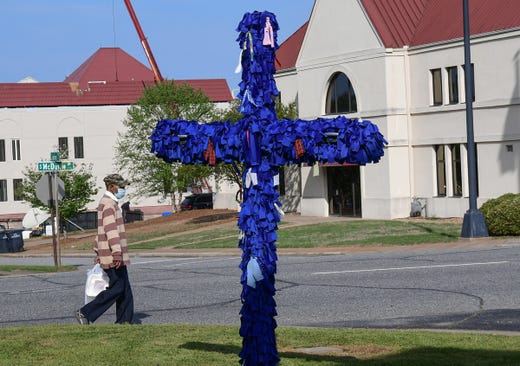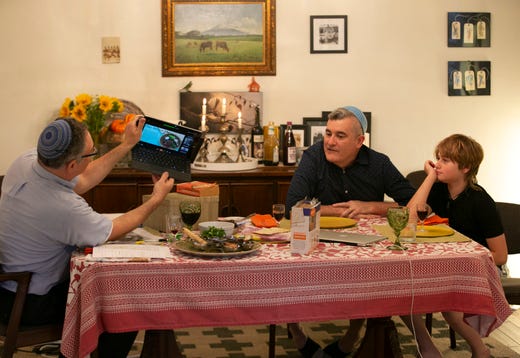 Austin High School seniors and best friends, clockwise from top left, Brooke Peterman, 17, Maddy McCutchin, 18, Lucia Saenz, 17, Reese Simek, 18, and Lily Tickle, 18, visit with each other in the parking lot at the school in Austin, Texas, on Sunday April 5, 2020. In the midst of a shelter in place order due to the coronavirus pandemic, the girls sat in the back of their cars to chat at a safe distance. Jay Janner, Austin American-Statesman / USA TODAY Network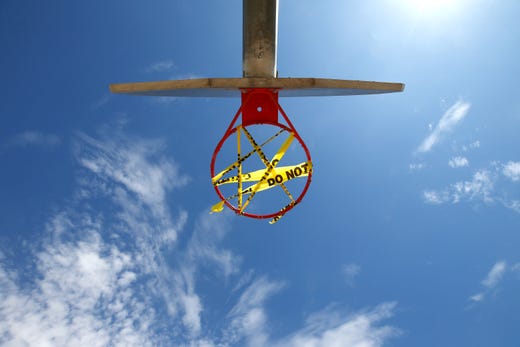 Replay
Autoplay
Show Thumbnails
Show Captions
CONNECTEMAILMORE
Read or Share this story: https://www.usatoday.com/story/news/health/2020/03/20/coronavirus-allergies-cold-flu-strep-these-differences/2882663001/
Share your feedback to help improve our site experience!