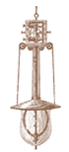 Accepting reservations now for arrivals beginning on April 3, 2018 and beyond.
Inspired Design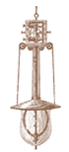 History + Style
From our spacious lobby to our communal tables, vibrant outdoor patios and unique guest rooms with a touch of home, Hotel Zachary at Gallagher Way effortlessly brings together history and style, to create an authentically Chicago hotel. The thoughtful blend of classic and contemporary design, balances rich, dark woods with the strength of steel, the versatility of copper and the durability of leather.
Live like a local in the heart of a true neighborhood. Experience a warm, inviting hub with welcoming spaces to meet, drink and gather — and experience all that a genuine Lakeview hotel has to offer.
Live Like a Local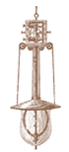 Accommodations at Hotel Zachary don't begin or end at the front door.  Step out into the neighborhood and you'll feel the warmth of genuine Chicago smiles everywhere you go.  Enjoy a bike ride along the miles of beach that stretch along the lakefront or an afternoon of shopping in one of the many unique boutiques that dot the neighborhood.  In the evening, take in a live show at one of Chicago's iconic music venues then savor some of the world's best dining right in Lakeview.  With over 30 theaters, nearly endless dining options, numerous art galleries and museums, and a variety of leisure activities available, the Lakeview neighborhood is where locals come to play. 

Hotel Zachary's crackling social hub. This magnificent bar beckons you into one of the golden eras of Chicago architecture — a stylistic homage to the blueprints of our inspiration. Opens daily at 6:30 a.m. with extended hours on weekends. 
Learn More The Bar at Hotel Zachary
HOST YOUR MEETING OR EVENT NEXT TO WRIGLEY FIELD
Learn More Alma Room

Three-finger pours, craft cocktails and a full menu of inspired American fare make Mordecai the new neighborhood destination for cocktail-fueled evenings and exceptional celebrations.
Visit website Mordecai
Creative donuts & other baked goods are offered with coffee drinks & cocktails from the house bar.
Visit website West Town Bakery + Tap
Chicago's very own culinary and sonic mashup of tacos, tequila, bourbon and honky tonk, from Executive Chef Paul Kahan and Chef de Cuisine Julie Warpinski.
Visit website Big Star
Lip-licking, Kansas City-inspired barbecue from a Chicago original, famous for its tender smoked meats and fiery live music.
Visit website Smoke Daddy
Elevated tavern dining nestled right next to Wrigley Field & with four expansive bars, two outdoor terraces and stunning views of the ballpark and Chicago skyline.
Visit website Budweiser Brickhouse Tavern

Gather with friends old and new at this intimate, fun, compact spot that packs a formidable craft beer wallop.
Visit website Lucky Dorr Patio & Tap
Located right across from Wrigley Field, Swift & Sons Tavern is a neighborhood eatery and watering hole serving up po'boys, steak sandwiches, and oysters on the half shell charming families and game-goers alike.
Visit website Swift & Sons Tavern
For those who appreciate the immersive experience of coffee and the pleasurable pursuit of the world's rarest small-lot coffees.
Visit website Starbucks Reserve
Scooping creative flavors of ice cream & frozen yogurt made from frozen ingredients.
Visit website Jeni's Splendid Ice Creams
A destination within a destination, in the heart of Chicago's iconic Wrigleyville neighborhood.